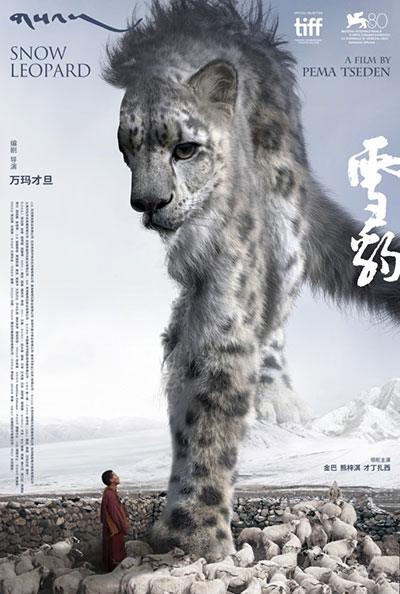 The film Snow Leopard, directed by China's late Tibetan writer-director Pema Tseden, won the Tokyo Grand Prix at the 36th Tokyo International Film Festival held from October 23 to November 1.
This movie was Pema Tseden's last film before his passing in May. Born in December 1969, Pema Tseden passed away this year due to an illness. Recognized as a pioneer of Tibetan-language films, the director created several famous works, including the 2018 film Jinpa and the 2019 film Balloon.
Pema Tseden was also an award-winning novelist, whose work has been translated into English, French, German, Japanese and Czech. He was a professor at the China Academy of Art in Hangzhou, East China's Zhejiang Province, and a member of the China Film Directors' Guild as well.
Described as a family drama, Snow Leopard was Pema Tseden's eighth Tibetan-language film. The film explores the close association between humans and animals through a story in which a snow leopard kills nine of a sheepherder's flock. It delves into the differing perspectives of various individuals regarding whether to release the snow leopard after it gets trapped in the sheep pen.
It took about three years to make the film, which was shot at the scenic Donggi Cona Lake in Madoi county in Northwest China's Qinghai Province. The name of the lake means "lake surrounded by a thousand mountains" in the Tibetan language. The area is also a habitat for snow leopards and many other endangered species.
Jigme Trinley, Pema Tseden's son and assistant director on Snow Leopard, said that his father's works have always told stories of the culture and life of Tibetan people, and how modern civilization has been impacting and integrating into their lives and thinking, media reported.
Snow Leopard was considered a significant breakthrough in Pema Tseden's filmmaking journey, embodying his new understanding of life, the world, and Tibetan culture, Jigme Trinley added.