U.S. cases of a polio-like illness rise, but there are few clues to its cause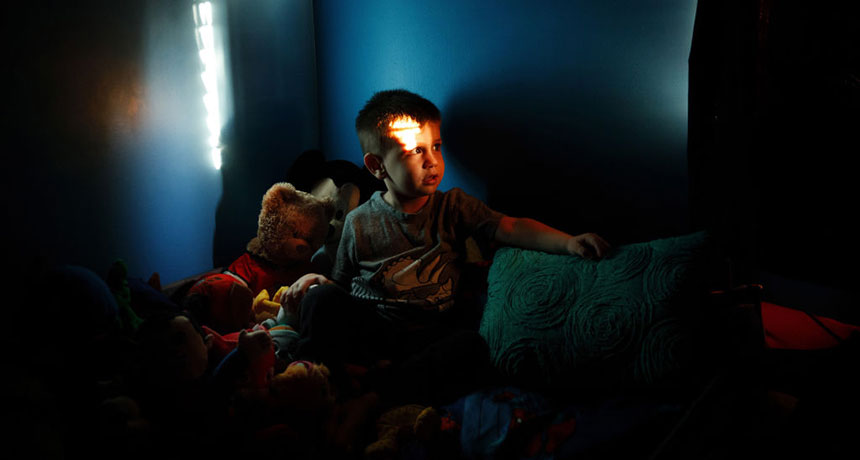 The cause of a rare polio-like disease continues to elude public health officials even as the number of U.S. cases grows.
Confirmed cases of acute flaccid myelitis cases have risen to 90 in 27 states, out of a possible 252 under investigation, the U.S. Centers for Disease Control and Prevention announced November 13. That's up from 62 confirmed cases out of 127 suspected just a month ago (SN Online: 10/16/18). There were a record 149 cases in 2016.
"I understand parents want answers," Nancy Messonnier, director of the CDC's National Center for Immunization and Respiratory Diseases in Atlanta, said at a news conference. The agency continues to investigate the disease, which causes weakness in one or more limbs and primarily affects children. But "right now the science doesn't give us an answer," she said.
A deep dive into 80 of the confirmed cases offered some details about the course of AFM. In most, fever or respiratory symptoms like coughing and congestion, or both, preceded limb weakness by three to 10 days. Most cases involved weakness in an upper limb, researchers report online November 13 in the Morbidity and Mortality Weekly Report.
Only two samples of cerebrospinal fluid — the clear fluid that bathes the brain and spinal cord — tested positive for a pathogen, each for a different enterovirus. Since 2014, when the first big outbreak of AFM occurred, most AFM spinal fluid samples haven't produced a culprit, Messonnier said. The body may clear the pathogen or it hides in tissues, she said, or the body's own immune response to a pathogen may lead to spinal cord damage.
"This time of year, many children have fever and respiratory symptoms [and] most of them do not go on to develop AFM," Messonnier said. "We're trying to figure out what the triggers are that would cause someone to develop AFM later."