Loneliness is bad for brains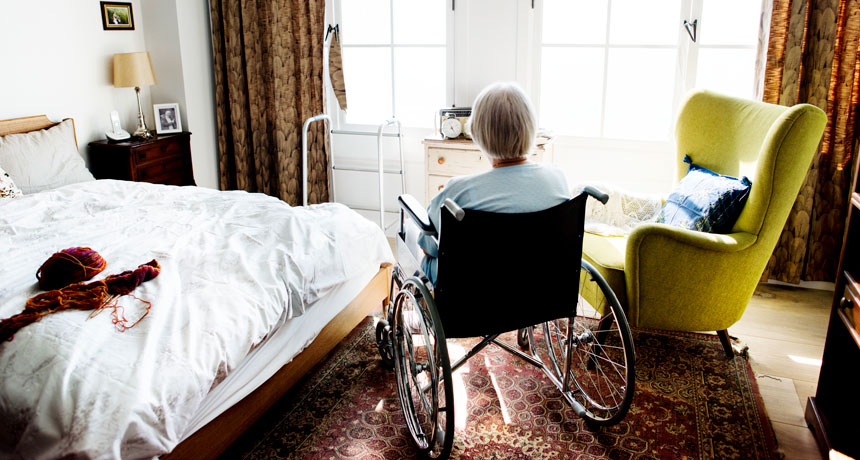 SAN DIEGO — Mice yanked out of their community and held in solitary isolation show signs of brain damage.
After a month of being alone, the mice had smaller nerve cells in certain parts of the brain. Other brain changes followed, scientists reported at a news briefing November 4 at the annual meeting of the Society for Neuroscience.
It's not known whether similar damage happens in the brains of isolated humans. If so, the results have implications for the health of people who spend much of their time alone, including the estimated tens of thousands of inmates in solitary confinement in the United States and elderly people in institutionalized care facilities.
The new results, along with other recent brain studies, clearly show that for social species, isolation is damaging, says neurobiologist Huda Akil of the University of Michigan in Ann Arbor. "There is no question that this is changing the basic architecture of the brain," Akil says.
Neurobiologist Richard Smeyne of Thomas Jefferson University in Philadelphia and his colleagues raised communities of multiple generations of mice in large enclosures packed with toys, mazes and things to climb. When some of the animals reached adulthood, they were taken out and put individually into "a typical shoebox cage," Smeyne said.
This abrupt switch from a complex society to isolation induced changes in the brain, Smeyne and his colleagues later found. The overall size of nerve cells, or neurons, shrunk by about 20 percent after a month of isolation. That shrinkage held roughly steady over three months as mice remained in isolation.
To the researchers' surprise, after a month of isolation, the mice's neurons had a higher density of spines — structures for making neural connections — on message-receiving dendrites. An increase in spines is a change that usually signals something positive. "It's almost as though the brain is trying to save itself," Smeyne said.
But by three months, the density of dendritic spines had decreased back to baseline levels, perhaps a sign that the brain couldn't save itself when faced with continued isolation. "It's tried to recover, it can't, and we start to see these problems," Smeyne said.
The researchers uncovered other worrisome signals, too, including reductions in a protein called BDNF, which spurs neural growth. Levels of the stress hormone cortisol changed, too. Compared with mice housed in groups, isolated mice also had more broken DNA in their neurons.
The researchers studied neurons in the sensory cortex, a brain area involved in taking in information, and the motor cortex, which helps control movement. It's not known whether similar effects happen in other brain areas, Smeyne says.
It's also not known how the neural changes relate to mice's behavior. In people, long-term isolation can lead to depression, anxiety and psychosis. Brainpower is affected, too. Isolated people develop problems reasoning, remembering and navigating.
Smeyne is conducting longer-term studies aimed at figuring out the effects of neuron shrinkage on thinking skills and behavior. He and his colleagues also plan to return isolated mice to their groups to see if the brain changes can be reversed. Those types of studies get at an important issue, Akil says. "The question is, 'When is it too far gone?'"