Govt orders new nuclear power plants to carefully consider water intake safety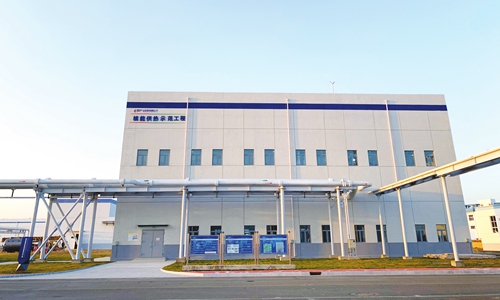 The National Nuclear Safety Administration (NNSA) has urged China's newly-built and projected nuclear power plants to fully consider water intake issues, in a bid to ensure the safe operation of nuclear power facilities.
During a recent meeting, the administration emphasized that relevant departments should improve water intake procedures due to changes in climate and sea environment over the years, to further ensure the smooth operation of nuclear power plants. This was stated by NNSA's official social media account on Monday.
The meeting was convened after Japan released nuclear-contaminated water from the crippled Fukushima Daiichi nuclear power plant into the ocean on Thursday. China halted aquatic product imports from Japan from that day and condemned Japan's actions as an irresponsible attitude towards the Chinese people and humanity as a whole.
The meeting underscored that the design of all newly-built and projected nuclear power plants should prioritize the security of water intake. Relevant hydrological, climatic, and marine biome data should be collected and monitored, and then utilized in professional research to address potential challenges in the sector.