Nine found dead, two injured after inn fire in Guizhou's scenic area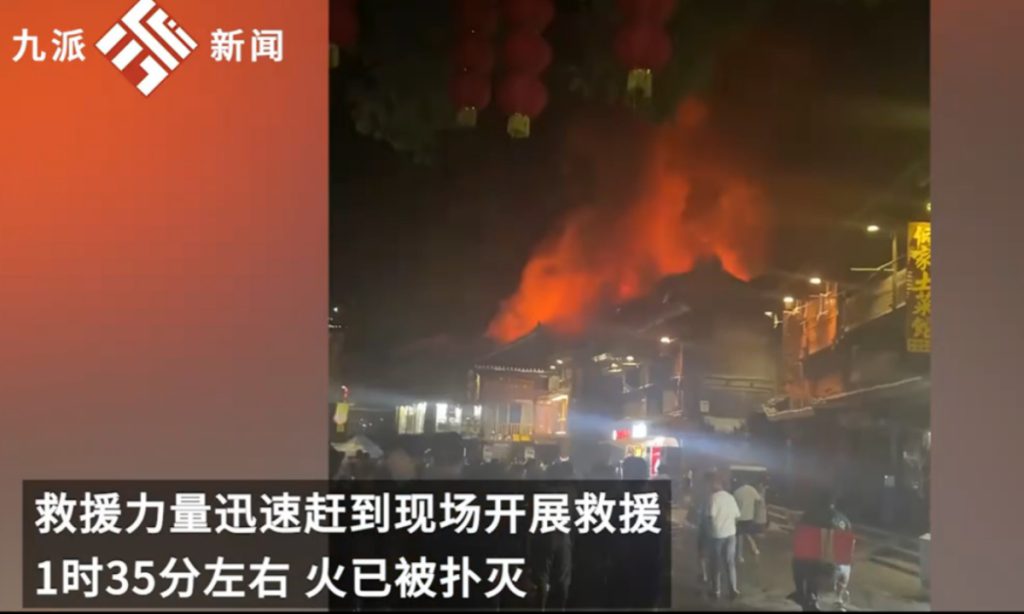 A fire broke out at a local inn in Liping county, Southwest China's Guizhou Province, on Friday, killing nine people and injuring two others. The injured were sent to the hospital immediately, and an investigation into the cause of the fire is underway, Liping emergency management bureau said on Friday.
The fire broke out at 1:02 am Friday and was put out around 1:35 am. Preliminary investigation found that the building is a brick-concrete structure, covering an area of about 240 square meters, according to the local emergency management bureau.
The inn is close to a local tourist attraction, with the room prices ranging from around 270 yuan ($37.09) to 400 yuan each room, according to media reports. Currently, it's not available for booking.
A tourist in another hotel said she was sleeping in the hotel when the power suddenly went out. She went to the balcony and saw flames from another inn a few hundred meters away. Fire trucks and ambulances passed through the hotel she lived in, and the crowd was noisy, the tourist said, according to Sichuan-based media The Cover. After the fire broke out, there was power outage in some inns in the scenic area, said the report.
Several local firefight authorities on Friday issued the news to remind tourists to be cautious, as homestay has become popular during recent years.
Zhaoxing Dong village, known as the "first village of Dong township," has over 1,000 households and nearly 6,000 residents. And it's also well-known for its five beautiful drum towers.